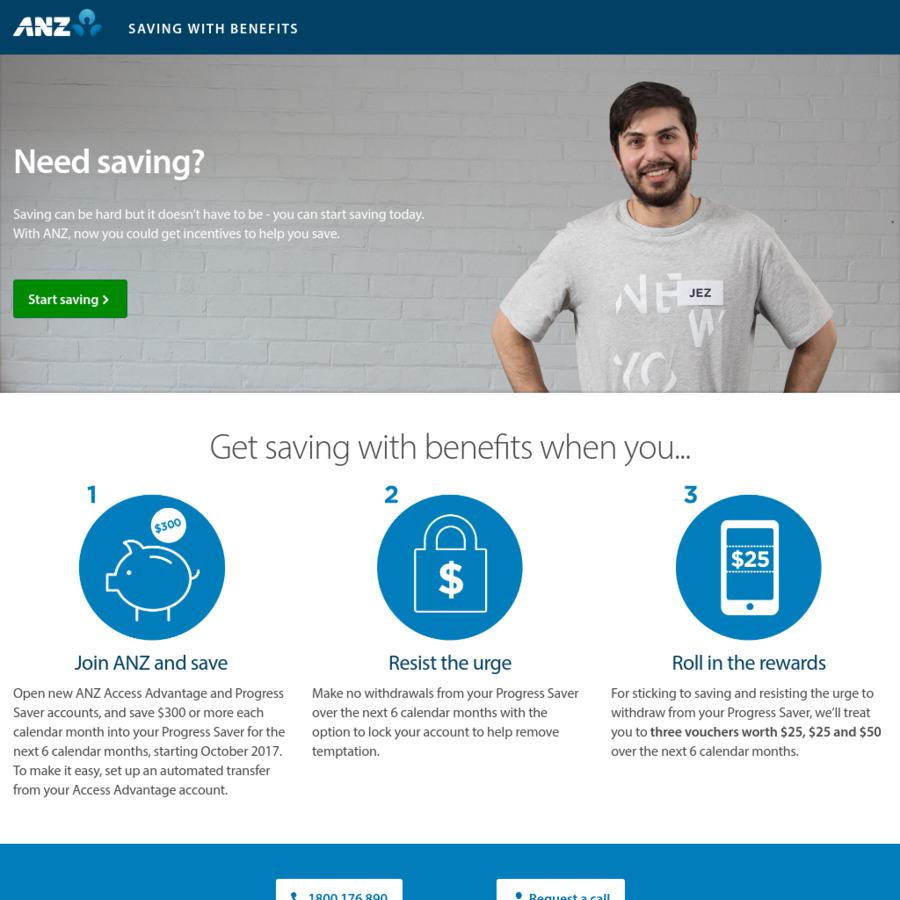 Carrying a large amount of cash is risky, so most people in Australia are interested in opening a bank account with a debit card, so that they can withdraw cash whenever they require conveniently, without worrying about bank timings . Most debit cards have a monthly fee, hence people will prefer a debit card which will not have a monthly fee. Any person in Australia who wishes to get a free Visa debit card should be aware that a free card is one of the many benefits of the ANZ Access Advantage account which is offered by the ANZ bank, one of the biggest banks in Australia.
Anyone above the age of twelve can open an Access Advantage bank account with ANZ bank. The account can be opened online, and applying for an account will usually take the applicant only seven minutes.
A zero deposit is required for opening the account. A joint account can also be opened. The new savings account will be set up immediately after the application is completed. Since ANZ is a large bank, the customers of the bank will have access to the latest technology especially the ANZ banking app, which allows them to do their banking transactions, check their bank balance online, from their computer, smartphone, tablet whenever they wish.
One of the main advantages of being an Access Advantage account-holder is that the person will get a debit card from Visa, which can be used for making payments worldwide. The debit card is free for those who are making deposits of $2000 in their bank account, are above the age of sixty or below the age of 25, receive disability support from centrelink, or have a combined deposit of more than $50,000 with ANZ bank. To view more information around anz access advantage card information, simply Google for honest reviews.
In other cases, the customer will have to pay a monthly fee of $5. Compared to a credit card, a person can only pay the amount he has in his account with the debit card, so he will not have to worry about paying interest.
The account holder will have access to payWave from Visa for purchases of value less than $100, he can just wave and make payment. To ensure that the money remains secure, ANZ Bank fraud monitoring is applicable for all bank accounts.
The bank account is also compatible with the latest online payment technologies like Apple Pay, FitbitPay, Garmin Pay, GooglePay and SamsungPay. In addition to ATM, EFTPOS access, the account holder can also visit the bank branch if he requires any account related information or help. Customers have cheque facility and phone access for bank account related help.