Best Ways to Market Your Land Using a Business Website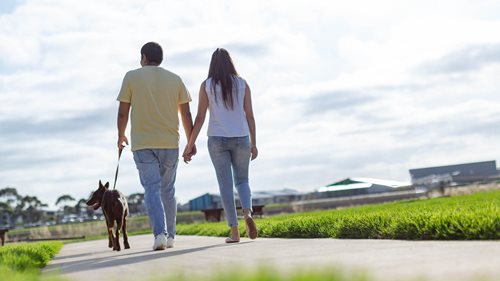 With many people investing in real estate, land has never been more valuable. However, if you're in the business of selling land, you should know some basics about the buying and selling processes. What's more? You need a website to reach a wide variety of clients. Still, you can optimize it to attract the right clients, which saves much on marketing costs. 
What do I need to know when buying or selling land?
There are various aspects to know when buying or selling land. For instance, if selling land in Melbourne, you should have noticed that most people buy land in Tarneit and build a home with Frasers Property. It's then wise to inquire whether there are restrictions to the vacant land. Former sellers may have constraints, and this should be clearly stated on the title deed. The state government and zoning laws may also have restrictions on land usage.
Also, check if the land is situated in a natural hazard zone like floods, earthquakes or landslides. You can get the information from the local and federal authorities. The land should have access to a public street. You may have to pass through another person's private road to access your land. In this case, know whether you can secure the rights to use the private road after purchasing the land. 
How can I market land using a website?
Land is a precious property, and you can get the right prospective clients if you market it rightly. Nowadays, most people search for goods online, and land is not an exception. With a well-designed website, you'll attract clients from all over the globe.
 Here's how to do it:
Identify your target audience
 Before you start marketing your property, determine your target clients. What type of land do you sell? Is it good for residential or commercial property? What type of clients are you seeking to attract? With this information, you'll design a website that appeals to your target audience.  
Make it beautiful!
Once you're sure of your target clients, think of how to make visitors stick around. The website design is critical; if it's mediocre, no one will want to read your content. For excellent results, hire a professional web designer or search online for the best themes.
Post the right content
No one wants to read pages of posts online. Craft engaging content that appeals to your target clients. Make it attractive by adding images and videos. That's not all! Share information on the amenities available and how the client benefits from buying the land. It doesn't have to be long; a short yet engaging piece will attract more leads.
Optimize your pages
By optimizing your website, you get more quality traffic. You also rank high on search engines, making it easy for clients to locate your business. With an optimized website, many people will get to know about the land for sale. And this translates to more conversions and profits.
The bottom line
 With the advances in technology, selling land has never been easier. You can use the internet to reach out clients online. With a functional website, you get more traffic and enjoy more conversions